We care about pet parents, because we are pet parents.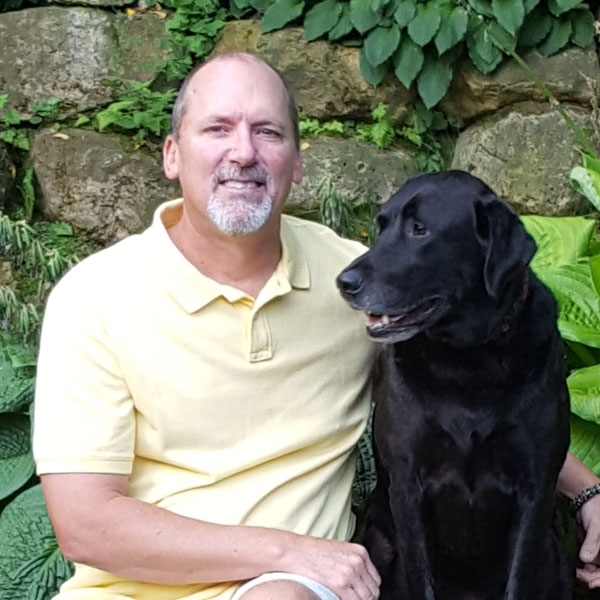 President
Memorial Pet Services was started in the fall of 2006. My dad played a big part in helping run and grow the business to what it is today. The full story of how this all came to be can be found by clicking here.
Currently I live in the Town of Springfield with my wife, Christie and our three children. Also in our home is our black labs, Ty and Leo, many chickens, and a BIG fish tank. I enjoy just about anything that happens outside and spending as much time as I can with my family. Baseball, fishing and snowmobiling with the family are a couple of our favorite activities. For the past 7 years I have been coaching my son, Jacob, in youth baseball, most recently with the Capital City Predators. I also spent 13 years of service as a volunteer EMT/IV Tech with the Waunakee Area EMS. I have also been a Certified Pet Loss Professional (CPLP) since 2012.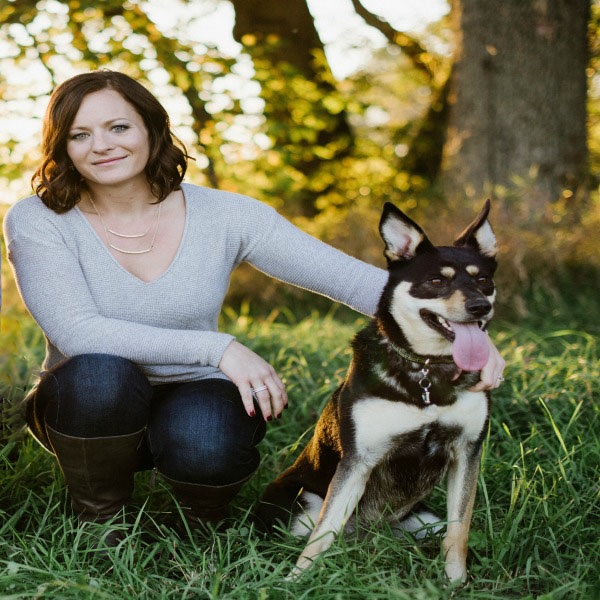 Jessica Hoelker, CPLP, CPCO
Memorial Center Director
Before joining Memorial Pet Services in September of 2014, I worked at a few different local veterinary emergency clinics and knew firsthand the kind of outstanding and compassionate services that MPS provided. After working several years in the emergency clinic scene, I felt that it was time for a change. I knew that I wanted to continue to help pet parents, so I immediately contacted Mark about joining the MPS team. I am a Certified Pet Loss Professional (CPLP) and a Certified Pet Crematory Operator (CPCO).
I'm a "Pawrent" to three outgoing rescued shepherd mixes (Violet, Ivy, and Onyx)
and two rescued 3-legged cats (Kitty and Sox).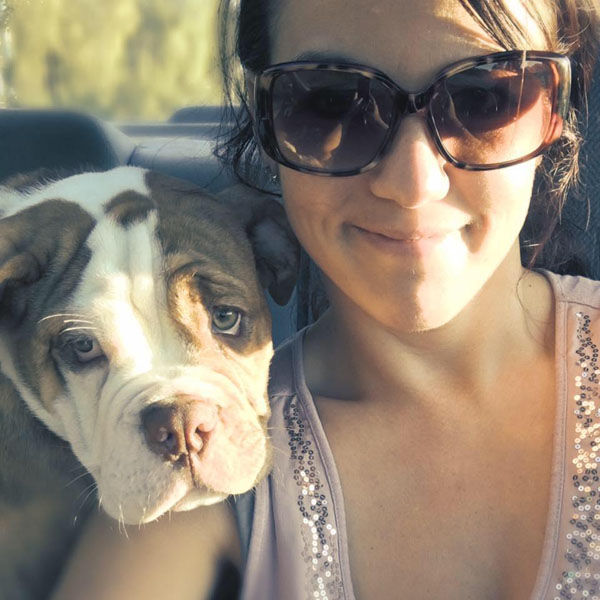 Family Care Director
I was first introduced to Memorial Pet Services about 9 years ago while working for a veterinary clinic. The exceptional service, attention to detail and passion for the services offered was very apparent and made them stand out. Needless to say, when the opportunity presented itself for me to join the team in December 2015, I was more than excited. Having experienced the loss of my own pets, I know firsthand how important this step is in finding closure and starting the healing process. Being part of this team has allowed me to open my heart to depths I never knew before. I have found the perfect setting to combine my passion for animals and desire to help others.
I was born and raised in Madison but have "transplanted" into the Oregon community where I live with my boyfriend, son, and our two dogs (Moose and Snickers). As you can imagine, our house is always busy, but in my "spare time" I enjoy spending time with my family and doing just about anything outdoors. I have a love for all things Wisconsin, especially Packer and Badger football!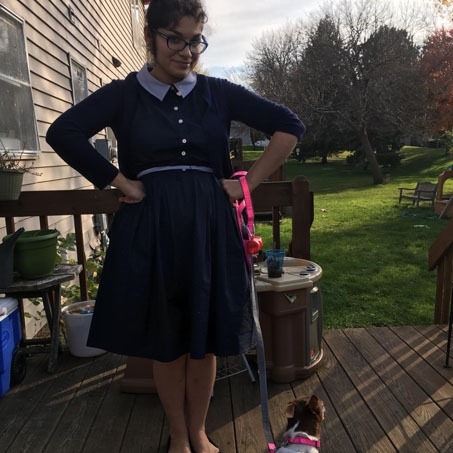 Family Care Director
I first heard of Memorial Pet Services during my studies as a student in a Veterinary Technology program. I had the chance to tour the facilities and was very impressed by the care and attention to detail that Mark (and company) put into the processes involved at MPS. It truly changed my perspective on after life arrangements for pets, which I hadn't really thought about. After graduation, I found I enjoyed my role as a CVT, but I didn't feel like I fit in at my clinic. I resigned from my position and found work as a personal pet sitter as I searched for a new clinic. It was while I was surfing the internet that I saw MPS was hiring, and I went for it. I'm glad I took that opportunity and joined the team. The team was welcoming, and my work allows me to continue helping pets and their people!
When I'm not working, I enjoy time with my daughter and cat, long walks in nature, and yoga. If I'm not doing any of the above, I can be found curled up on the couch with a good book, or exploring Madison and all it has to offer.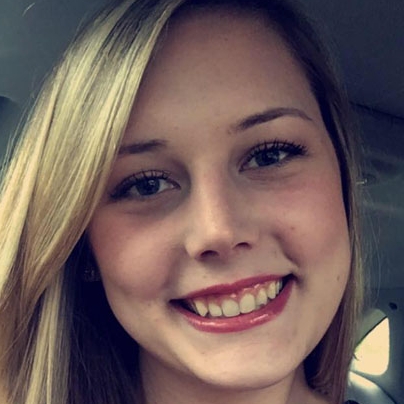 Family Care Specialist
I first learned of Memorial Pet Services when I had to bring a pet here myself. The staff was so friendly and it was such a unique opportunity that I decided to become a Family Care Specialist for the company. I find helping owners to memorialize their lost pets to be very rewarding. When I am not working, I enjoy spending time outdoors and watching sporting events. You can also find me doing school work for my anticipated degree.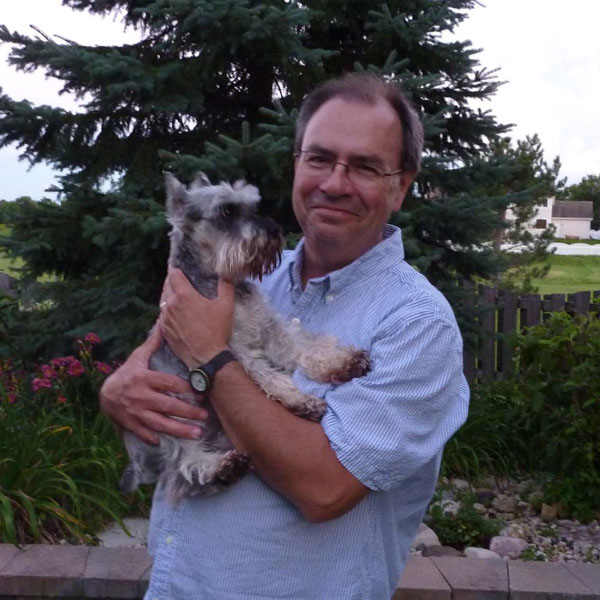 Cremation Specialist
My wife and I have been active in Miniature Schnauzer rescue since1999. We came to know and appreciate the services provided by Mark and Memorial Pet Services soon after Mark opened his doors to the public. When it came time for me to retire from corporate life, I found a new mission and purpose at Memorial Pet Services in January of 2015.
Cremation Specialist
Details to come...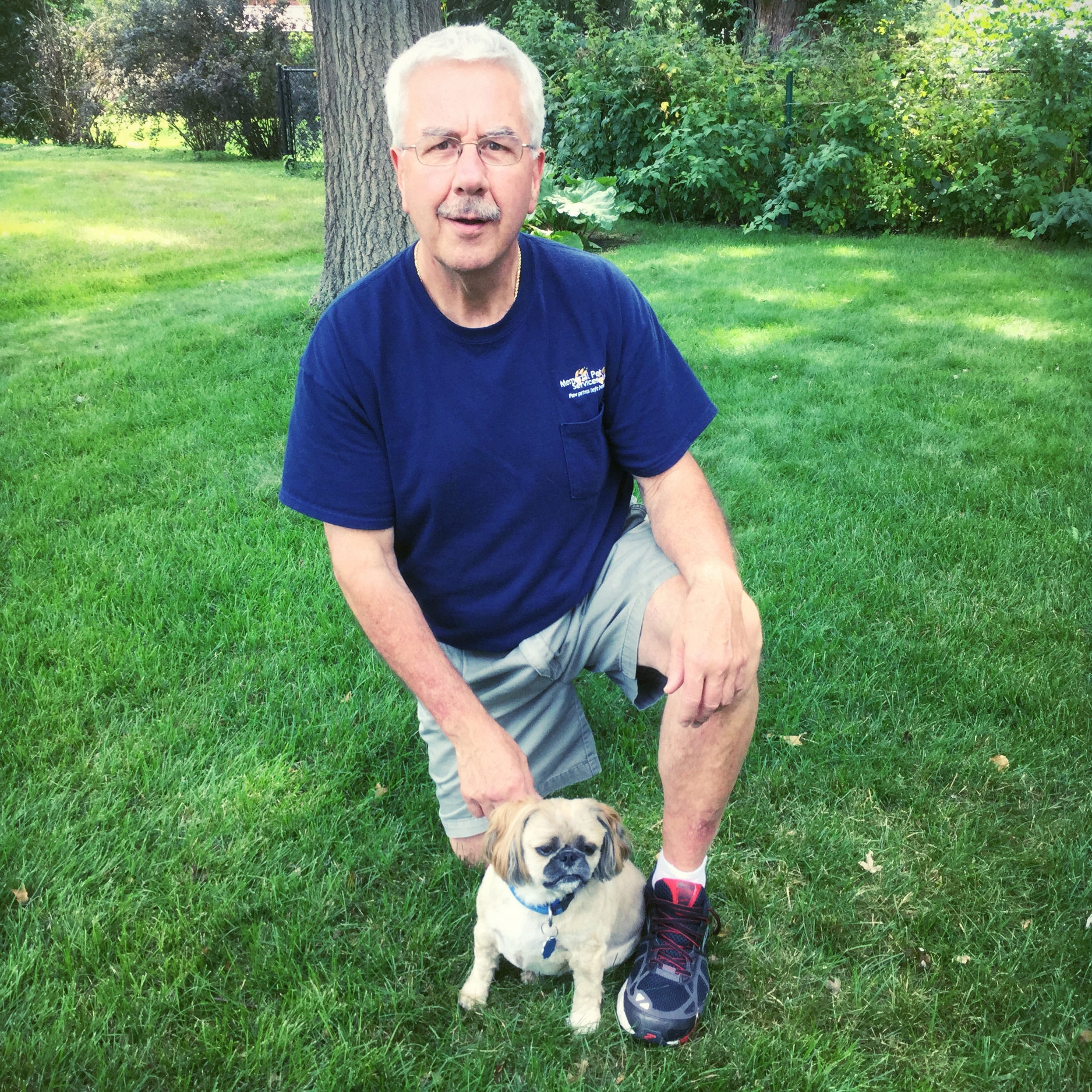 Customer Care Driver
My parents lived along side the Meinholz family on the west side of Madison. So naturally over the years we became friends. There are even pictures of me holding Mark as a baby as we watched a Green Bay Packer game on TV. Now retired after 44 years with Webcrafters, I decided to help Mark and Nell out and joined Memorial Pet Services in February 2010.
I live in Middleton with my wife of 40+ years, Bonnie, and my Shih Tzu, Skippy. We raised three wonderful children - Rick, Karen and Kevin. Just about every day after work you will find me walking with Skippy around our neighborhood. Bowling, fishing and yard work also keep me out of trouble when my wife and I are not working on our bucket list of all the places we want to travel to.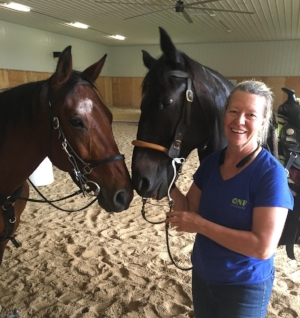 Customer Care Driver
I have known Mark forever… Our parents still live in the neighborhood we grew up in. I recently sold my families business, which ran for the past 30 years, which gave me an opportunity to join MPS.
My husband Bill and I have been married for 23 years and have 6 grown kids; 5 of which are married and have blessed us with 9 grand-kids whom I love spending time with. Other hobbies of mine include gardening, tending to my koi pond, spending time with family and being outdoors. I love animals and bought my first horse at 12 years old. We know have family pets of 2 dogs and 4 cats and we recently added chickens!! I also occasionally foster for the Dane County Humane Society.
Customer Care Driver
I knew of Memorial Pet Services for several years, mainly because of their services for fallen K9s. I eventually learned much more about Memorial Pet Services when my first working K9, "Ivan the Delightful," passed away in March of 2018. While his loss was challenging for me, the support and care shown by the company sparked my interest in becoming a member of the team shortly after retiring from a (nearly) 34-year law enforcement career with the Madison Police Department.
With my second working K9, "Boris" (a/k/a "Boris Gump"), who retired with me after 5 years of service, I periodically volunteer to give demonstrations for Capital K9s about the benefits of using K9s in law enforcement.
I enjoy spending my free time with my dogs, with family and friends, listening to music, and trying new restaurants (still in search of the perfect cheeseburger!).
Grief Support Counselor
Linda has been a grief counselor for over 25 years at Agrace Hospice and Gunderson Funeral Home. While working at hospice in Janesville, she worked individually with clients who were grieving the death of their dear pets. They expressed frustration and the pain they felt as the "outside world" didn't recognize nor honor the depth of their grief. Because of these shared stories she worked with Rock County Humane Society to start a grief support group in Janesville.
Linda has a BS Individualized Major in Grief Counseling and Social Work through UW-Superior and has facilitated many grief groups over the years.
Linda has experienced personally the pain of saying good-bye to beloved pets. They truly leave paw prints on our hearts and we are forever changed.
Linda now lives with her husband and a very spoiled Cavalier King Charles named Skylar.
Master Greeter
I am the greeter at Memorial Pet Services. I enjoy greeting visitors as they arrive and helping to make them smile. I am currently teaching my little brother, Leo, how to do the tasks here at work. In my spare time, I love to play fetch, roam around outside, and mostly take it easy.
Greeter Trainee
I am the greeter trainee at Memorial Pet Services. I love to eat anything and everything. I love swimming, playing, and running around as much as possible. I occasionally slow down enough to take a quick nap with my big brother and best friend, Ty.
Retired Customer Care Driver / Cremation Specialist
After retiring from a long career in the computer industry, I came to help Mark at Memorial Pet Services. I worked at MPS from 2006 - 2016, doing a wide variety of different jobs. I gained the nickname "candy guy" within the veterinary clinics since I would always bring a bucket of candy with me during my routes.
Living in Madison with my wife of 50+ years, Arlene, we raised two sons (Jeff & Mark) and a daughter (Tami). We have an adopted dog name Donnie that we got from the Dane County Humane Society and we often pet sit for our kids' pets as well. I enjoy gardening, hunting, fishing, spending time outside and/or talking with new people that I have yet to meet.